September 15 is a special day in the Eldridge family for three reasons.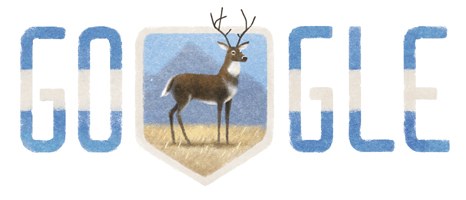 1. Honduran Independence day.
Honduras celebrates Central American independence from Spanish colonial rule along with Guatemala, El Salvador, Nicaragua, and Costa Rica on September 15. This morning, Google welcomed me to my computer's Honduran homepage (
www.google.hn) with the patriotic little drawing of the Honduran national critter.
2. International Moving Day.
Three years ago, Stacey and I boarded a plane in Dayton, Ohio - destination: San Pedro Sula, Honduras. Disembarking from that plane, we walked into our new climate in a foreign nation. After working hard to identify a community to settle in, we now call that nation home. We built our home there. We have lived alongside people - celebrating birthdays and attending funerals. We have adopted family there. September 15 was a game changer.
3. Baby on Board Day.
Exactly one year ago today, in a hot, little concrete bathroom in our Honduran home, we found out that Alida Fe was going to be joining the Gringo clan. A couple of weeks of strange illness and heat aversion had tipped us off, but a tiny white stick gave us the international symbol of a life-changing event...+.